The Player
The Player is designed to meet the needs of the purist who may have perfected his or her sound through a smaller collection of classic effects and wants to keep everything in a neat small, lightweight footprint. And if your requirements change in the future and you need to expand there's no need to break down your once perfect board and start again.
Simply add a second Player or Artist board connected in parallel with your original deck and grow your sound with ease. The new Pedaldeck range can be easily extended with the Artist and Player boards able to connect side-by-side with a standard wing nut and bolt (not supplied) to provide a wider deck area for connected pedals.
The Player is our mid-sized single board and sized to fit snugly in the depth of our Gig Bag options and leave additional room for extra cables or accessories that you may need for your gig.
UNIVERSAL BRACKET CAPACITY: 54MM MAXIMUM DEPTH / 90MM MAXIMUM WIDTH / LENGTH OF SUPPLY DEPENDENT ON BOARD SIZE CHOICE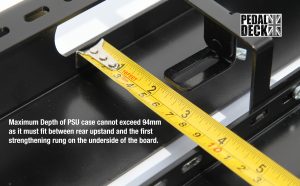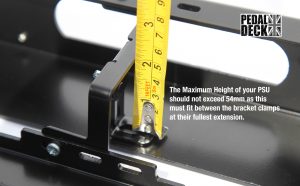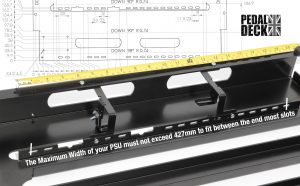 SEE OUR OTHER LISTING FOR GREAT GIG BAG BUNDLES that include the TOUGH GIG TRAVEL or TOUR BAG options