Now we try and avoid politics here at Pedaldeck, but you know that we have been promoting the manufacture of British made aluminium products for some time. Yes, we want to support British manufacturing in all it guises, even the humble Pedalboard can do it's bit, so the latest news from over the pond, makes interesting reading. This snippet is from The Guardian but it has also been widely reported across all news channels.
Donald Trump signs order for metals tariff plan, prompting fears of trade war
Trump pushes forward with plan for 25% tariff on imports of steel and a 10% tariff on aluminum…
Trump's plan is to impose a 25% tariff on imports of steel, and a 10% tariff on aluminium.
The White House trade adviser Peter Navarro, speaking on the Fox Business Network, said: "Look, this is pretty simple in this case. We've got an aluminum and steel industry. The president, quite clearly and correctly, [believes] we can't have a country without those two industries. Fact of the matter of it, both of them are on life support – the aluminum industry in particular."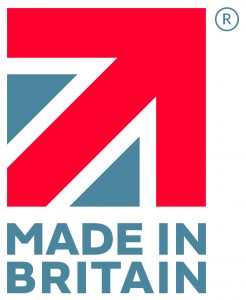 At Pedaldeck we don't have a crystal ball, but when the President targets companies importing alumium product rather than building them on US soil, we feel kind of vindicated for our stance on British made Aluminium Pedaldeck products.
So, are we set for significant price increases on imported competitor boards in the UK. Given that all of the current crop of alternative products are actually made in China, but are presented as US brands and imported in to the UK? Maybe!
One thing is for sure, price is all important to us retailers. We try and keep our prices low and competitive, whilst also providing British quality and service and as our products are made from aluminium, then extra import duties on US products can only help our competitiveness in the future.
It's a nice thought to imagine President Trump, stomping on a Pedaldeck board and a British made distortion pedal, whilst shredding a killer riff at volume 11 on a vintage British hand wired VOX AC30 in full support of in country manufacturing. As unlikely as that is, there is no denying the impact he may have even in out tiny marketplace.
Steve @pedadeckUK